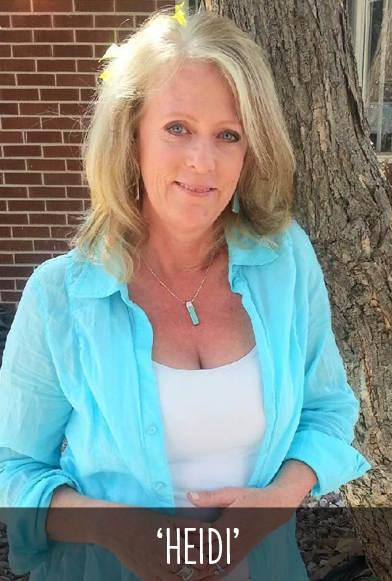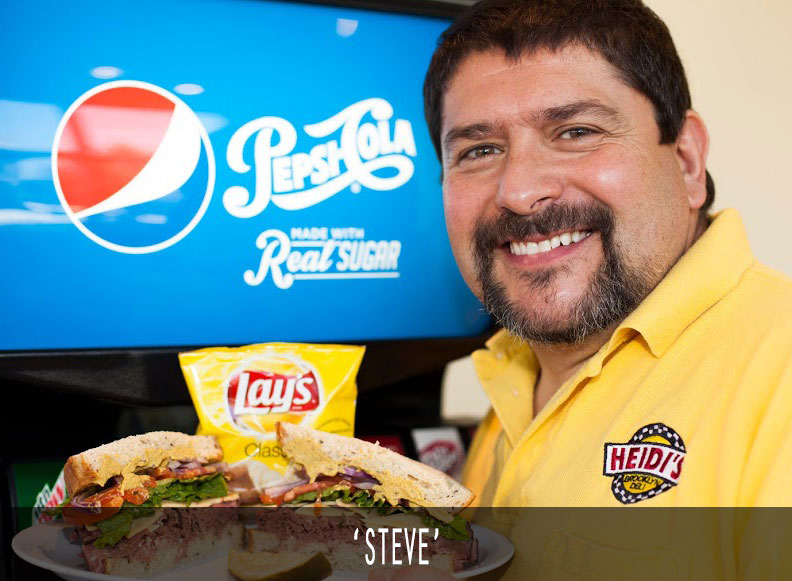 Heidi Bendiksen Naples and Steve Naples came to Colorado from the neighborhood of Bay Ridge in Brooklyn, New York in 1990. While Denver was a great place to feed their spirit, finding great bagels and good sandwich shops was a whole different story. Heidi's Brooklyn Deli started as a bagel and ice cream store in a small 1400 sq ft space in a 100 year old building in the Highlands neighborhood of Denver, Colorado. "Heidi's Bagels and Ice Cream" later named "Heidi's Brooklyn Deli" was opened September 9, 1994.
With a lot of hard work and a little luck, Heidi's Brooklyn Deli, by 1997, grew from a 1400 sq. ft. shop, selling only bagels and ice cream and a few sandwiches to a 3500 sq. ft., full deli selling over 35 of the best sandwiches around, all on FRESH BREAD, BAKED DAILY IN-HOUSE, salads, soups, wraps, smoothies, desserts, breakfast and of course, daily fresh baked bagels. In May of 1999, Steve and Heidi opened the second Heidi's Brooklyn Deli in the northern suburb of Denver called Northglenn. The first franchise location opened in March of 2005 south of Denver in Lone Tree, Colorado. Still family-owned today, with 17 franchises open nationally, 11 of which are located in Colorado, Heidi's Brooklyn Deli continues to grow
The future of Heidi's Brooklyn Deli is very bright with the founders choosing to keep their visions and goals in line with their social and ethical beliefs by electing to pursue the highest-quality, natural products available starting with the proteins and cheeses they source. The products are nitrate and nitrite free, hormone and antibiotic free, grass fed, humanely raised and non-GMO whenever possible. They have partnered with Perdue/Harvestland Poultry, Old World Provisions, Fra'Mani Meats and Rumiano Cheese Company to name a few. Heidi and Steve have also decided to expand their menu to serve a broad spectrum of patrons by adding vegetarian selections.
Heidi and Steve, daughters Jenee and Juliana, along with their incredible franchisees and staff work hard everyday to create a memorable experience offering the highest-quality products and neighborly service to their patrons. They are proud to be 'Born in Brooklyn and Raised in Colorado'.