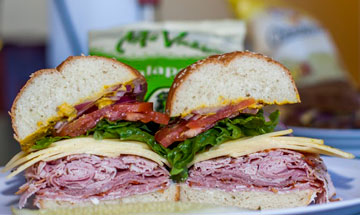 Our

Menu

• Every Heidi's bakes 8 different flavors of bread from scratch with NO additives or preservatives.
• The variety of Heidi's menu includes high quality sandwiches, fresh salads, handmade bagels, breakfast, soups, wraps and fruit smoothies.
• Recipes are made in-house and clean and natural ingredients are sourced whenever possible.
• Heidi's Brooklyn Deli looks forward to serving food made from the freshest ingredients.